Visit our YouTube Channel
A recent demonstration against immigration in Apopka Florida was hosted by The Florida League of the South. The hardcore of the hardcore came out despite bad weather conditions. The event was well attended with Southern Nationalist activists from all over Dixie including veteran activists from Alabama, Georgia, and especially Florida.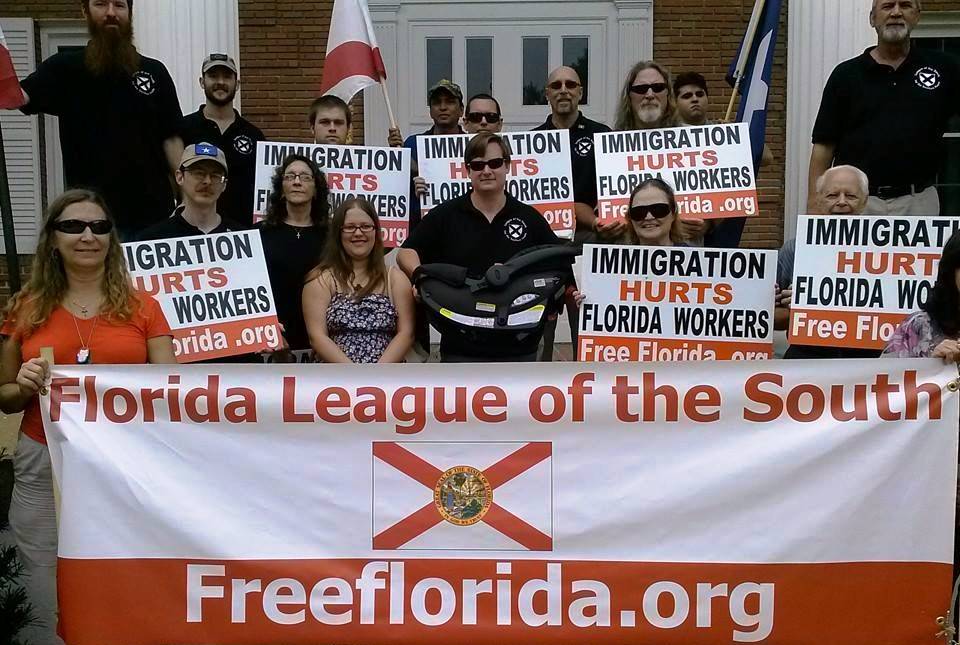 These events are staged to highlight and protest the massive wave of third world aliens being transported to the Central Florida area by the federal government. The illegal population in Florida is now estimated at around 950,000 or around 5% of Florida's population. The latter places Florida as the fourth highest concentration of illegal aliens. What is being done to the Southern people in Florida is nothing short of premeditated ethnic replacement.
---
Enumerating the many reasons why the U.S. Constitution- either by design or default- is at the root of our political problems today. One of several speeches given at a Florida League of the South annual State Conference.
---
Videos of Interest and Things You Should Know
A tool of social engineering?
Let's have some humor. Everyone loves SNL.
Put a grin on your face.
---
More Videos