Demonstration Planned in Tallahassee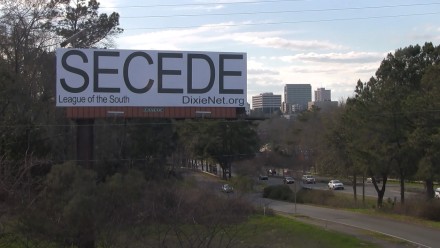 The League of the South will hold a demonstration against Senator Marco Rubio and his support for amnesty for millions of illegal immigrants on March 8, 2014 at 11 A.M on the Capitol steps in Tallahassee, Florida. This demonstration will build on a series of similar events in Georgia, Tennessee, South Carolina and Florida.
To herald the event, a major billboard will be unveiled the morning of February 17th at Apalachee Parkway and Goodbody Lane in support of this critical concern.
Polls and petitions indicate that millions of Southerners view the US government as a threat to their freedom and desire independence from Washington, DC. Unfortunately, few elected officials represent such views. The demonstration against Rubio and amnesty will be a perfect opportunity for supporters of liberty to encourage independence as the only real solution to the Federal Government's continued tyranny.
Contact us for additional information.
---
If Independence was right in 1776
Then Independence is right in 2014
Click on the flag image below to learn why there is no freedom today and what can be done to remedy this

---
Why Not Independence?
Today's sectional division and political unrest has only heightened the fact that the general government of these united States has and continues to unlawfully define the limits of its own power
These repeated and ever worsening encroachments upon the lives, liberty, and property of the People of the sovereign States constitutes and evidences a clear design to enslave them under an absolute despotism.
Fed up with federal encroachment, regulation and theft that have caused your liberty to evaporate? Reform is NOT possible. An initiative has been created to petition the Florida State Legislature to affirm the right of Floridians to live free.
(NOTE: This petition is available to legal citizens of Florida only)